MY NUII ADVENTURE PHOTO COMPETITION 2022
#MYNUIIADVENTURE
EVERY ADVENTURE PHOTO HAS A UNIQUE STORY TO TELL
Adventure is more than a destination or location, it's a mindset. It's the excitement of discovering somewhere or something new; the unexplored. Immersing yourself in the culture & people, the sights & sounds, the environment, the authentic tastes & flavours.
Join us on our next travel and adventure photography competition – "Every adventure photo has a story to tell"
Every photo has a story to tell, every story is different, and every story is worth telling. That is why we want to celebrate the art of adventure storytelling. Tell us what your photo is of, how it was captured and most importantly, what made it a special adventure moment?
How to enter
– Follow @nuii_icecream_global
– Upload an image to Instagram, tagging @nuii_icecream_global and using the hashtag #MyNuiiAdventure
– Geo-tag your country of residence (competition open to select countries, see terms)
– Share the story behind the adventure photo, use the caption for this!
Our judging panel includes accomplished explorer, photographer and creative director Chris Burkard, alongside our not-for-profit partner WildArk, to act on our behalf and choose their favourite entries based on the following criteria;
– Creative interpretation of the theme
– The story & corresponding caption
– Uniqueness, quality & creativity of the photo
– Photography skills (no excessive editing)
– Cultural respect & accuracy
– No stereotypes or tourist clichés
We want to see your creative photos and hear your adventure stories behind these beautiful images. Transport us somewhere wilder than the everyday, off the beaten track.
The competition will run from 17th August – 28th October 2022 (UK time) and is open to entries in France, United Kingdom, Spain, Switzerland, Poland, Germany, Greece. Terms apply and vary by country of residence, click here for details. By completing the mechanics, you agree to the Terms (including the Privacy Notice).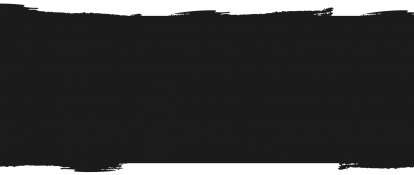 Meet the judges
Chris Burkard

Chris Burkard is an accomplished explorer, photographer, creative director, speaker, and author. Traveling throughout the year to pursue the farthest expanses of Earth, Burkard works to capture stories that inspire humans to consider their relationship with nature, while promoting the preservation of wild places everywhere.

Kirstin Scholtz

Kirstin Scholtz is a professional photographer and passionate conservationist who has spent the majority of her career focussing on the natural world. Born and raised in South Africa, she spent 12 years photographing the world's best surfers compete in the world's best waves as Senior Photographer for the World Surf League, before turning her lens to conservation and the plight of our wild world. Kirstin is now the driving force behind WildArk's day-to-day operations as General Manager.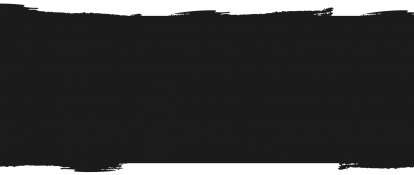 Meet the ambassadors
Rafael Moura

Rafael Moura is a Brazilian photographer and artist, who travels the world capturing beautiful and remote natural environments with his lens. Moura is always respectful of his subjects and passionate about capturing the true culture of the locations he visits; the real interactions between people, animals and places. He has the unique ability to become a part of a place and show the true heart and soul of the people.

EMILIE RISTEVSKI

Emilie Ristevski is an Australian photographer, influencer and content creator. Emilie's photography has taken her around the world; from remote villages in South America to the wild landscapes of Iceland and Namibia; sharing the beauty and fragility of our planet with her followers. Her images are always artistic, as she looks at the world from unexpected angles.

MAX MUENCH

Max Muench​'s beautiful, yet moody, photography always evokes the purest sense of wanderlust. His photos seem to capture something hidden in the subject matter — whether that be an elusive feeling, a remote location, or a fleeting moment. The Berlin based content creator and entrepreneur is one of Germany's leading artists in the fields of outdoor and adventure and shares his passion with his followers on Instagram.

Em Hanney

Australia based, Emma Hanney, is a photographer who specialises in travel, lifestyle and ocean photography. Em travels the world and takes her followers along on every adventure; whether that is freediving, hiking or other eco-adventures. Em is not only a photographer, but she also has a degree in Environmental Science, working across the world on marine conservation projects and is a PADI Divemaster and Freediver. Em's knowledge about the underwater world allows her to capture unique images and create awareness about important environmental topics.

Antoine Janssens

Antoine Janssens is a director and photographer based in Switzerland. Antoine creates highly emotional content based on his adventures around the globe. He has the ability to capture the essence of a place, its people and its wildlife. He spends his time quietly observing unique cultures, such as The Bajau People of Southeast Asia, or those that live in isolation near the North Pole. He has a passion for sustainable and eco-conscious travel and partnerships.

Yaya and Lloyd

Those that love to travel may be familiar with the adventuring duo, Yaya & Lloyd from @handluggageonly. They have been all over the world and share a lot of valuable travelling tips and hacks with their followers. Food is a big part of their travel experience and they have indulged in some of the most beautiful and luxurious places in the world. They truly believe that some of the best travel experiences can happen close to home. You don't always have to go far to experience something totally new and unique.

SVENJA KRUGER

Svenja Krüger is a visual artist and founder of @storiesmatter, a platform that uses photography to share the stories of people and places. Svenja believes in the power of a story to connect and inspire humanity, challenge perceptions and impact communities. Svenja looks for the beauty in every moment, even the painful ones and is able to capture these moments through the lens of her camera. Through Svenja's personal travels and adventures she focuses on the unique stories of purpose and the themes that make our stories matter the most.

Frauke Hameister

Frauke is a German-based creator and freelance photographer whose work is characterised by unique storytelling and perspectives, giving the viewer the feeling of being immersed in the experience; a participant in her latest adventure. Frauke inspires her community to discover and explore new places, whilst respecting & protecting the world around them.
What you could win
Win return flights for 2 to Queensland, Australia, in partnership with WildArk and Currumbin Wildlife Hospital
The winners of our #MyNuiiAdventure competition will win return flights for two to Queensland* and entry to Currumbin Wildlife Sanctuary. Working with our partners at Wild Ark, the lucky winner and friend, will be treated to a 'behind the scenes' visit to the Wildlife Hospital on site, where they can get up close with native Australian animals. Included in the prize is the opportunity to hold a koala and get a photo to remember the special moment.
While we provide the flights and the day at Currumbin Wildlife Sanctuary, we know that the best adventures are the ones you plan yourself. Your idea of adventure may be relaxing by gorgeous Australian beaches, or maybe you prefer to go inland and explore the rugged and vast, red desert. This prize allows you the freedom to 'choose your own adventure' within Australia and book and pay for your adventure accordingly.
Estimated Prize Value: €5400 per winner, per participating country.
*Terms apply and vary by country. Prize includes return flights for 2 to Queensland Australia, Currumbin Wildlife Sanctuary, the Wildlife Hospital & Koala Experience. Prize does not include accommodation, transfers, meals, insurance or any other expenses. See terms for details.
FIND OUT MORE ABOUT CURRUMBIN VALLEY WILDLIFE HOSPITAL