MY NUII ADVENTURE PHOTO COMPETITION
#MYNUIIADVENTURE
To enter the competition post your best photograph under the theme 'Unexplored Adventure' to Instagram, add the hashtag #MyNuiiAdventure and tag and follow @nuii_icecream_global during the promotional period. Entries will be judged on the following criteria:
– Creative interpretation of the theme
– Uniqueness, quality and creativity of the photo
– Photography skills (no excessive editing)
– Emotional connection
– Cultural respect & accuracy
The top 3 judged entries will win the first 3 prizes.
The entries ranking 4‐9 will be made available on Instagram for the public to vote for their favourite entry by "liking" the post. The shortlisted entry which receives the highest number likes, wins the People's Choice prize.
Promotional period opens 00:00:01 15/06/21 closes 23:59:59 06/09/21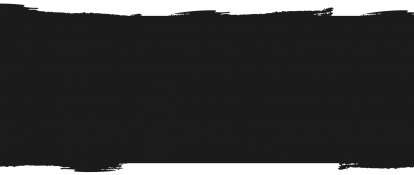 Meet the judges
Elsa Pataky

Elsa Pataky is Spanish model and actress, based in Australia. Elsa is an outdoor enthusiast, with a commitment to conservation and biodiversity projects. Elsa has an existing relationship with Wild Ark and has spent time volunteering across the globe caring for wild animals.

Chris Burkard

Chris Burkard is an accomplished explorer, photographer, creative director, speaker, and author. Traveling throughout the year to pursue the farthest expanses of Earth, Burkard works to capture stories that inspire humans to consider their relationship with nature, while promoting the preservation of wild places everywhere.

Rafael Moura

Rafael Moura is a Brazilian photographer and artist, who travels the world capturing beautiful and remote natural environments with his lens. Moura is always respectful of his subjects and passionate about capturing the true culture of the locations he visits; the real interactions between people, animals and places. He has the unique ability to become a part of a place and show the true heart and soul of the people.

BRUNO MALTOR

Bruno is a French travel blogger exploring our beautiful planet for 10 years. He shares his best tips on Instagram, YouTube or his blog Votre Tour du Monde. He has the great ability to capture vast landscapes, but also intimate portraits of those that inhabit a place.

NICOLO BALINI

Nicolo is a photographer and videographer from Bergamo, Italy. Nicolo captures his travels around the world, recommending the locations and adventures he experiences with his dedicated followers. When he's not working, he still finds himself travelling on his own, taking long road trips in search of unspoiled and unexplored nature.

EMILIE RISTEVSKI

Emilie Ristevski is an Australian photographer, influencer and content creator. Emilie's photography has taken her around the world; from remote villages in South America to the wild landscapes of Iceland and Namibia; sharing the beauty and fragility of our planet with her followers. Her images are always artistic, as she looks at the world from unexpected angles.

MAX MUENCH

Max Muench​'s beautiful, yet moody, photography always evokes the purest sense of wanderlust. His photos seem to capture something hidden in the subject matter — whether that be an elusive feeling, a remote location, or a fleeting moment. The Berlin based content creator and entrepreneur is one of Germany's leading artists in the fields of outdoor and adventure and shares his passion with his followers on Instagram.

FRAUKE HAMEISTER

Frauke is a German-based creator and freelance photographer whose work is characterised by unique storytelling and perspectives, giving the viewer the feeling of being immersed in the experience; a participant in her latest adventure. Frauke inspires her community to discover and explore new places, whilst respecting & protecting the world around them

Antoine Janssens

Antoine Janssens is a director and photographer based in Switzerland. Antoine creates highly emotional content based on his adventures around the globe. He has the ability to capture the essence of a place, its people and its wildlife. He spends his time quietly observing unique cultures, such as The Bajau People of Southeast Asia, or those that live in isolation near the North Pole. He has a passion for sustainable and eco-conscious travel and partnerships.
1st Prize
Trip for 2 to Namibia, in partnership with Wild Ark and EHRA
A once in a lifetime trip to Namibia with our partners Wild Ark and EHRA. An opportunity to join the conservation adventure and a desert elephant expedition. The two-weeks will include one-week volunteering; providing hands on conservation support; and a one-week patrol, tracking elephants and herds to help EHRA monitor the desert elephant community. Expect to get your hands dirty, learn about conservation, make new friends, sleep under the stars and enjoy the natural, beautiful surroundings.
Prize value: £2,500
2nd Prize
Tentsile Stingray 3 – Person Tree Tent (3.0) 
The hero model and most popular tree tent that Tentsile offers. The Tentsile Stingray delivers the most unique and comfortable way of enjoying time in the trees, with enough space to sleep 3 adults. Ideal for both experienced campers or first-time tree campers, this tent is a treehouse in a bag.
Winner of multiple awards for design and practicality.
Prize value: : £699 (GBP)
3rd Prize
Tentsile Duo 2-Person Double Camping Hammock (3.0)
The world's largest double camping hammock. At a whopping 13 feet/2.7m long, the hammock is designed to fit 2 adults in complete comfort and is reinforced with seatbelt webbing to create 2 separate sleeping spaces.
Ideal for campsite, the backcountry or the backyard, the Duo features underfloor storage nets to keep your gear clean and dry. The Duo is a simple to pitch and an incredibly comfy hammock.
Prize value: £299 (GBP)